Learning objectives
Training pathway models
From Unconscious Incompetence to Mastery
Continuing education/training
Becoming an Expert Stroke Physician
Stroke is a fascinating and challenging speciality. One of the commonest comments from my trainees is that we thought it was straight forward and black and white. They discover there is a huge amount of uncertainty in diagnosis, aetiology and management to manage and this all needs communication with patient, carers and other members of the stroke team and primary care. It is never dull or boring. It is also a multidisciplinary speciality where you need to understand the principles of rehabilitation and how to think about the life your patient is going to lead now and in the future and how we can optimise that. Stroke medicine is multidimensional and a stroke ward round can feel like a game of multiplayer chess where you are playing many games at once often with a few good moves and trying hard to avoid the bad ones. However you do have other stroke professionals who can assist. It is not a geriatric speciality as although most patients are older we all deal with patients in their late teens, twenties and thirties with significant strokes. It is a very visual speciality as there is a lot of time spent looking at brain imaging.
Skills needed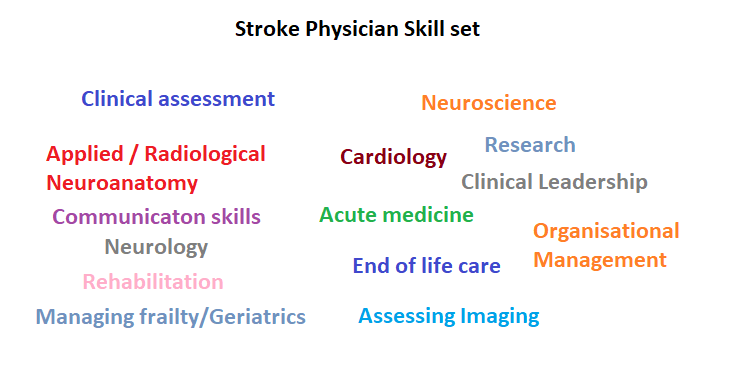 Becoming the consumate Stroke Physician
I had spent a year in stroke as a Registrar and stroke in the mid to late 1990s was a fairly gloomy and unattractive specialty picture. It was a time before stroke was regarded as a speciality and was simply part of Elderly medicine. As a consultant I was asked to take on running a stroke unit in the West of Scotland in the early 2003 and I thought that it was all quite straight forward. I had a reasonably high assessment of my own knowledge. I was supported by a very excellent therapist and nursing team. I then went into acute mediicne for several years but then went back to stroke in 2006. Again I was still in the stages of not knowing how much I didn't know. As time went on and the clinical dilemmas increased and the gaps in my skills and knowledge became clearer I was fortunate to have some excellent Neurology colleages it soon became clear that there was a lot more to learn and I totally immersed myself in stroke. Certainly about 80% of cases are straightforward but there were a number who were very complex. There was certainly a Dunning Kruger effect. In my own estimation it takes at least 5-10 years post consultant experience before people really have some degree of mastery and even then having good colleagues to discuss cases with supported by excellent neuroradiology is key to providing excellent care. I spent several years immersed in neuroanatomy books and Caplan's Stroke and Neuroscience and clinical stroke and neurology texts (see the books section for a cross section of my library) and other books ensuring that I could not be caught out and knew the basics fundamentally. I still read obsessively and in turn try to put all I learn here on this site. I still have lots to learn even after doing this job at consultant level for about 15 years .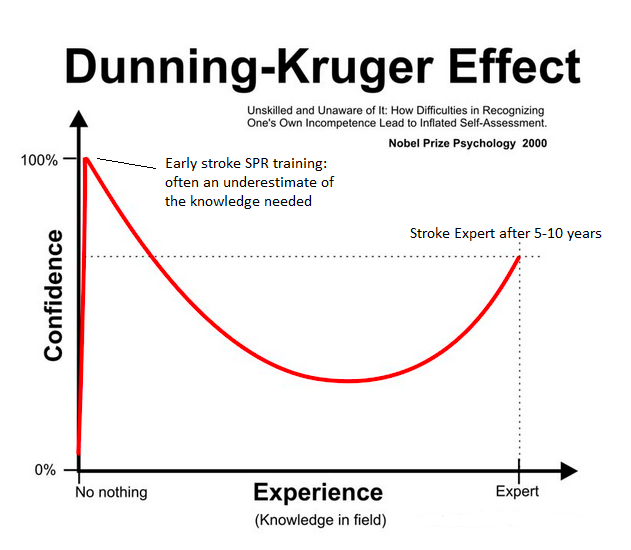 Competence
This is a sample of the graphics that fill books on teaching and educational theory that I hear discussed by educationalists. It is useful to study these as you may hear some of the terminology which if you are not in the field is rather new and often perplexing. There is obviously a set of stages but they can only be goined by a personal desire to be better, a realisation of the knowledge and skills needed. Insight is key and a desire to be the best and to want to know much about the subject. I am sometimes struck by how often stroke colleagues dont open books and read more about the subjects they deal with whereas others spend our time reading all we can.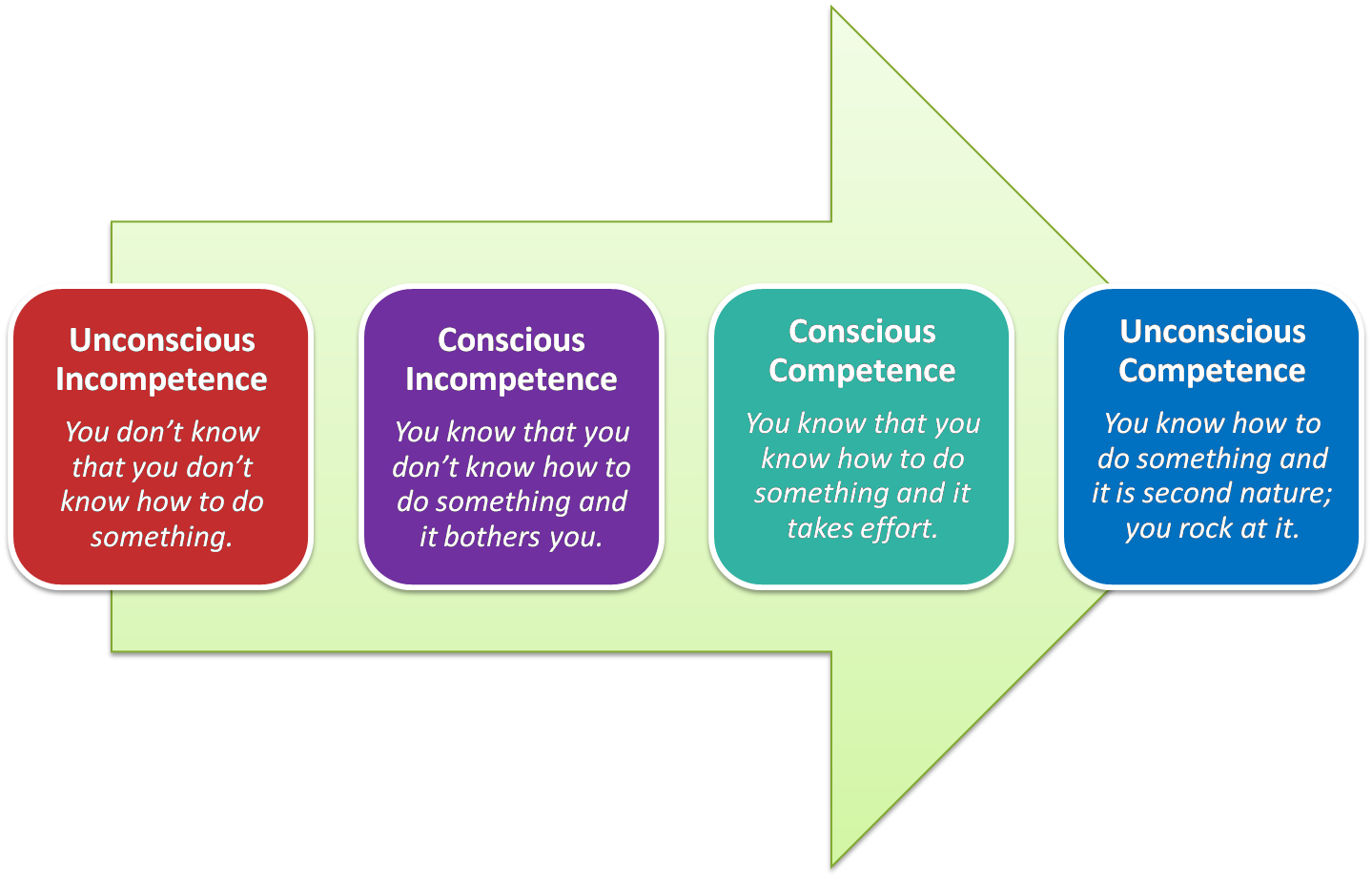 Virtuous/Vicious cycle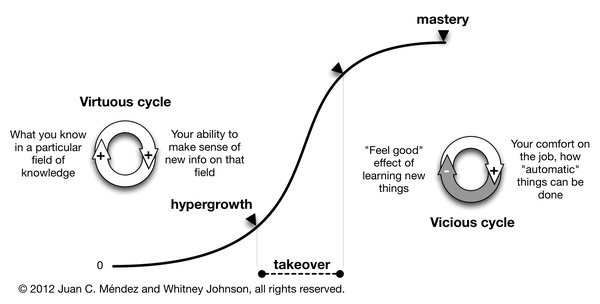 ---
| | |
| --- | --- |
| | Note: The plan is to keep the website free through donations and advertisers that do not present any conflicts of interest. I am keen to advertise courses and conferences. If you have found the site useful or have any constructive comments please write to me at drokane (at) gmail.com. I keep a list of patrons to whom I am indebted who have contributed. If you would like to advertise a course or conference then please contact me directly for costs and to discuss a sponsored link from this site. |